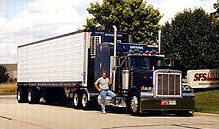 Over the past 39 years, one of the greatest contributions to the success of Saturn Freight Systems has come from our relationships with professional owne/operators. Saturn Freight Systems has attracted and retained some great owner/operators for many years.
How you might ask? We know how they need to be treated, because the owners of Saturn Freight Systems were once owner/operators themselves. Even today, all the owners and most of the middle managers still hold and use their CDLs.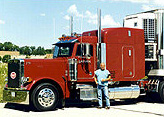 We've maintained these relationships by giving owner/operators the best possible lease program, and by treating them fairly in all aspects of the business. Even though we have company-owned equipment, our dispatch runs on a first-in/first-out basis. We never have loaded around an owner/operator, and treat each owner/operator as though they were one of are own company trucks.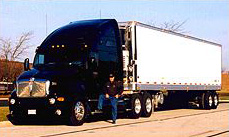 We do not operate a forced dispatch system, so the owner/operator get as much freedom as expected because they are in business for themselves. We have always worked to help our owner/operators achieve and maintain a successful business. And why not... if you're successful, we're successful!
Without the dedication and service our owner-operators have given us over the years, we would not be where we are today.
Our program offers:
79% of Gross Revenue
License and Permits
Liability and Cargo Insurance
Fleet Physical Damage Rates
100% Drop and Pick Compensation
No Forced Dispatch
1st In - 1st Out
Fuel Cards
Weekly Settlements
Safety Award Program
Get Home Often
Open Door Policy

Sound Interesting?
Give us a call at 1-800-323-0481 Ext.516 and ask for Barney Obenauer, or email This email address is being protected from spambots. You need JavaScript enabled to view it.